Carved Wooden Cross – Intertwined Hearts
🎉Buy 2 Free Shipping🎉
106 sold in the last 24 hour
💞Wooden Carved Cross with Hollow Intertwined Hearts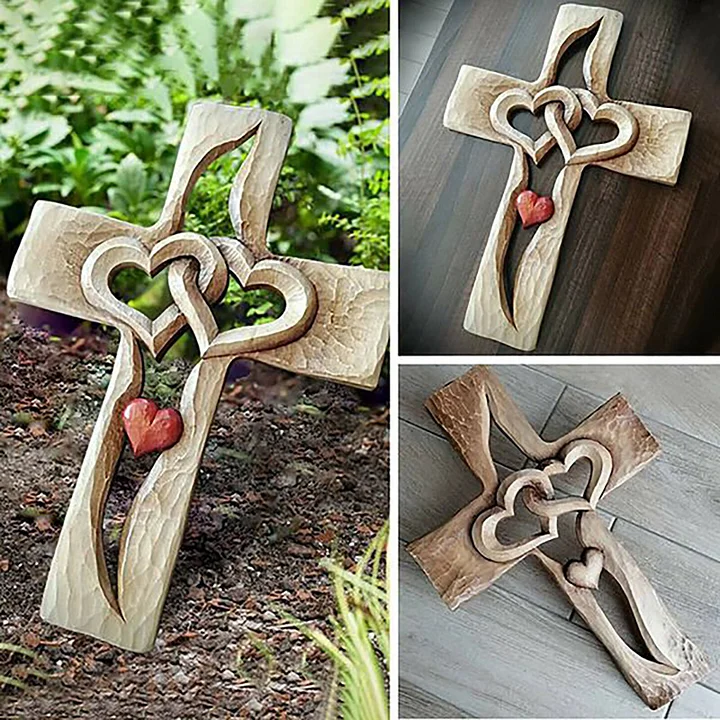 💞Handmade wooden crosses
Love never separated – under the eyes of God, two hearts are always intertwined. It can be placed anywhere so that God witnesses your love. The intertwined heart symbolizes never separated love.
💞Heart-hearted belief art
This carved cross-shaped heart decorative belief art can show your beliefs and add retro breath to your home. Suitable for living room, study, bedroom, office, garden decoration or hanging in front door, back door, wall position near the entrance.
💞Hand carving antique design
We are very careful. The combination of love and cross. Wearing a cross usually means happiness, lucky, and is protected by angels. This represents our deep blessings to you. Of course, it may be just for decoration. The cross represents Jesus, Jesus is pure holy.
💞 THE PACKAGING CONTAINS
1 x Carved Wooden Cross
Size:
Height: 7.87 inches(20cm)
Width: 5.51 inches(14cm)
NOTE
Small measurement deviations may be due to manual measurement. Thanks for understanding.
Due to the different display settings of the devices, the actual color of the object may differ slightly from the color shown in the images.