Portable Glasses Organizer
Protect Your Beloved Eyewear From Scratch And Damage!
Main Features
[Keep Your Glasses Safe] Designed to keep glasses and small accessories protected at home and on the go, our durable sunglass organizer features a soft liner that won't cause scratches on your glasses. This will also protect your eyewear from dust and damage.
[Save Your Space] It is a folding design, which is easy to store and perfect for matching different outfits every day. It can be hung on the closet, behind the door, or on the shelf.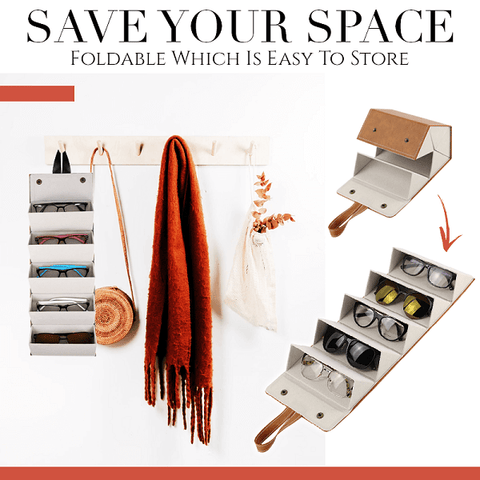 [Perfect For Outdoor] The glasses organizer is lightweight and easy to carry. It can be rolled up that fits neatly into suitcases, purses, totes, and backpacks. It also has a handle, which can be hung in the bike, backpack, etc.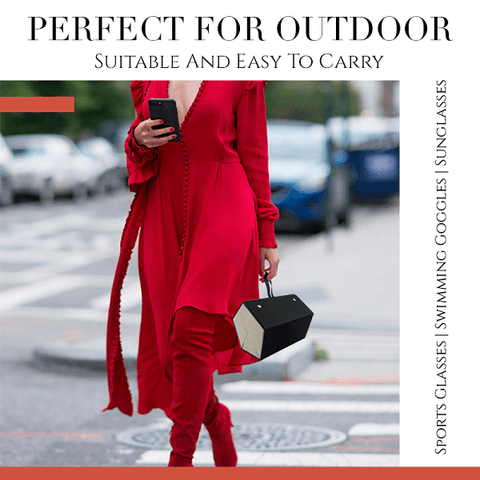 [Versatile Storage] It is suitable to carry sports glasses, swimming goggles, sunglasses, and prescription glasses, reading glasses into a storage bag. You can also store watches, jewelry, necklaces, earrings, rings, cosmetics, etc. It is undoubtedly a treasure box.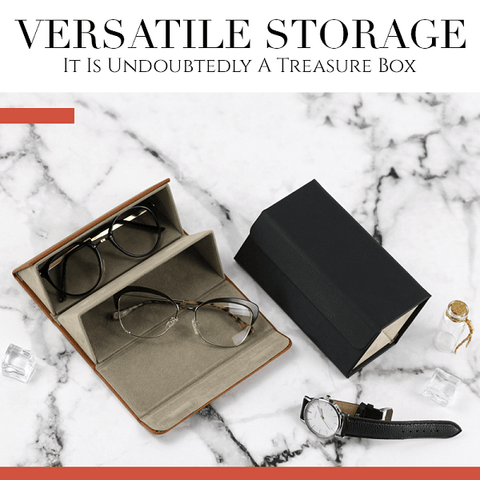 [Great Quality] Our glasses case has a durable, simple and stylish design, which made of high-quality PU and safe for all glasses. It is dust-proof, dirt-resistant, avoid extrusion and deformation.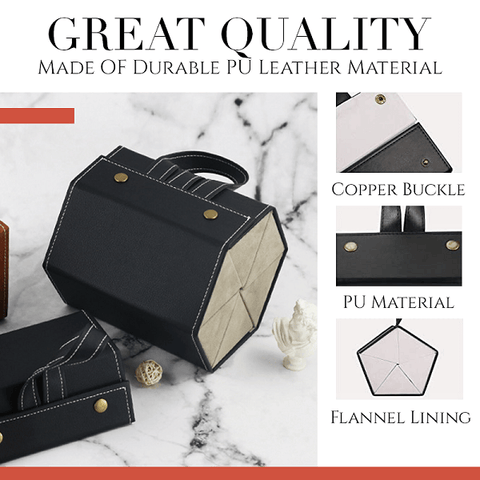 Specifications
Type
L6403 (2 pairs), L6402 (3 pairs), L6401 (4pairs), L6392 (5 pairs), L6400 (6 pairs)
Product Size
(L x W x H)
L6403 (2 pairs): 16 × 10 × 6CM
L6402 (3 pairs): 16 × 13 × 6CM
L6401 (4pairs): 16.5 × 10.8 × 10.8CM
L6392 (5 pairs): 17 × 11.7 × 11.7CM
L6400 (6 pairs): 16.5 × 16.2 × 14.5CM
Package Contents
Glasses case × 1
Material
PU leather