360° Rotatable Adjustable Cleaning Mop
Help you easily clean every corner of the house! One-Sweep cleaning of.. ✨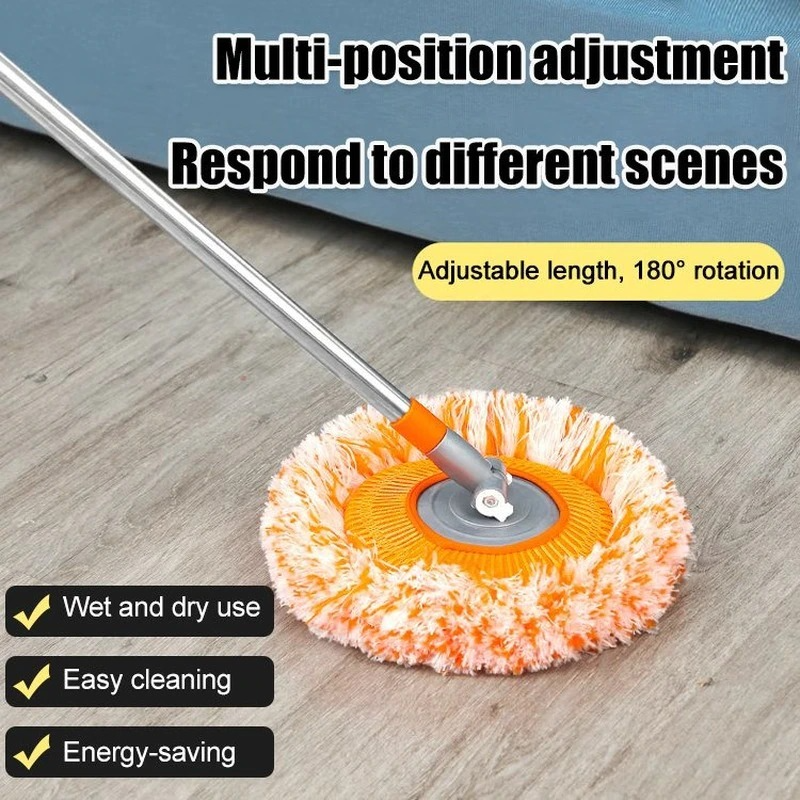 Description:
The mop head rotates 180 degrees, and any corner can be easily cleaned, including dead ends and deep gaps.
Free splicing, 3 steel pipes can reach 135cm, and high places can also be cleaned, cleaned, scraped, etc., which saves effort.
No need to climb stairs or bend down to clean. Save time and energy.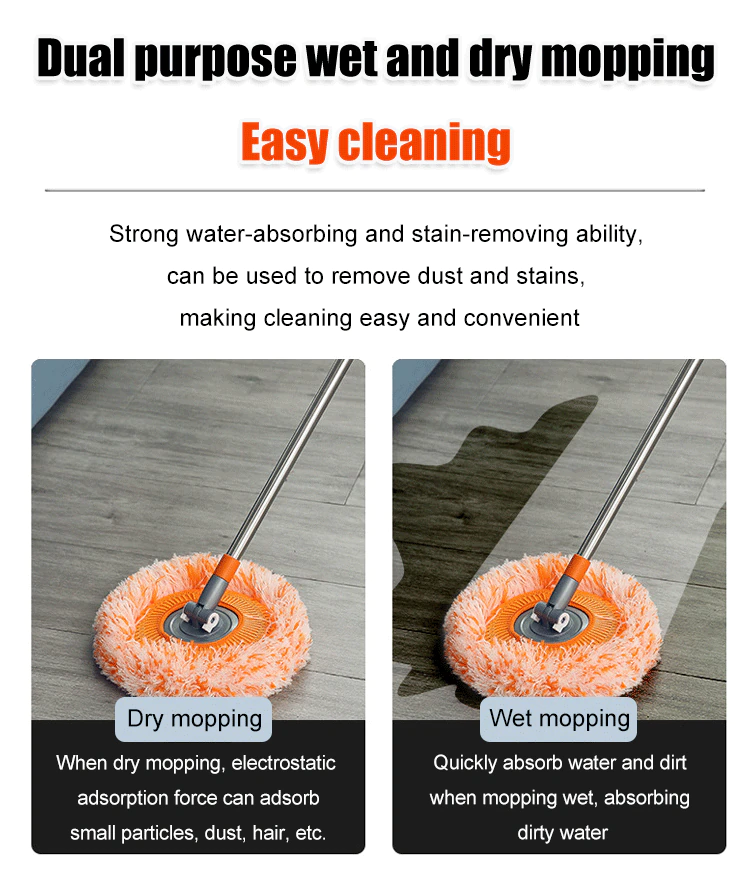 Feature:
The high-quality chenille mop head is thick and soft, with super absorption and suction power.
The fiber cloth head also has super absorption capacity and suction power.
It has tension adjustment buckles on both sides, easy to install: just pull it to install or replace.
It is spliced, the length of the two-section rod is 1.1m, the length of the three-section rod is 1.35m. It is suitable for the elderly and children.
There is a hanging hole at the end of the handle for easy hanging and drainage, and easy storage.
Chenille cloth (transparent, no dust).
Chenille cloth heads have strong water absorption, easy to clean in removing dirt, easy to clean, and reusable.
The easy-to-use 180-degree rotating triangle mop can be used to clean bathtubs, toilet surfaces and backrests, mirrors, glass, ceilings, etc.