Star Bright Lights
Transform Your Dark Home into a Breathtaking Paradise that Makes Your Neighbors Jealous
In Just a Few Minutes You Can Turn Your Home into the Best Looking on the Block
Super Easy-To-Use – Just Set the Solar Panel in the Sunlight and String the Lights Anywhere You Want! Indoors or Outdoors!
Small & Simple – No Complicated Wiring, Batteries or Professional Installation Required.
Transform Gardens, Pathways, Staircases, Porches, Nightstands, Fences, Trees & More!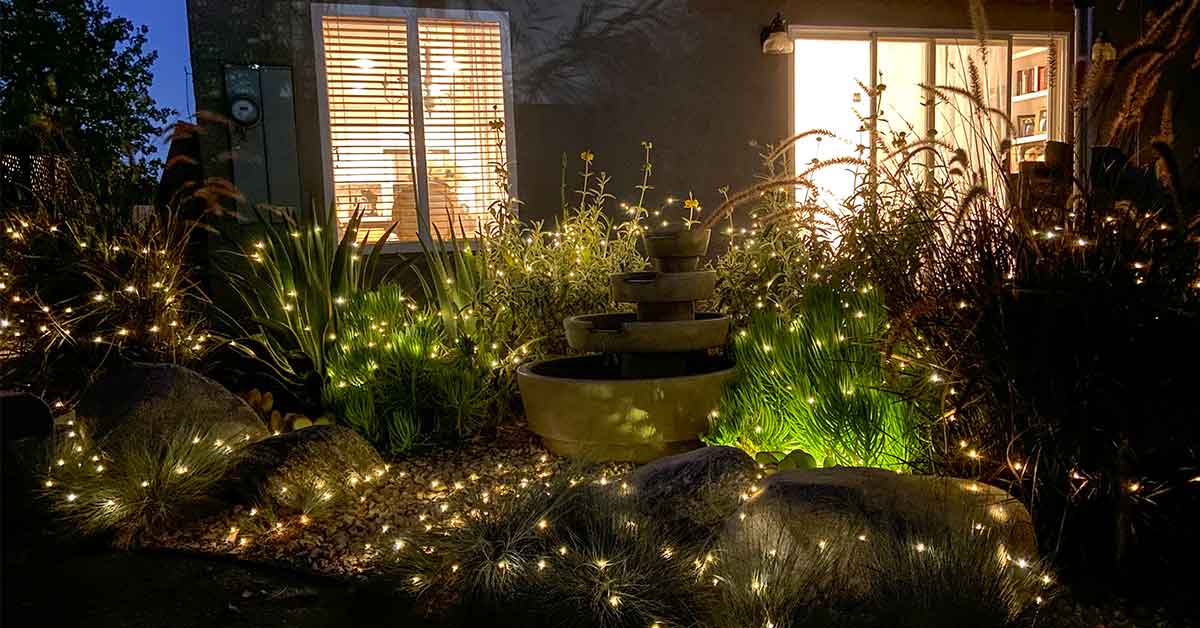 1. Make Your Home Look Like a Paradise
Most homeowners think they need to spend a fortune to fix their boring yard. Starbright is a easy and affordable approach to giving your home a stunning ambient glow at night. Whenever Starbright is on, you can feel proud of your home.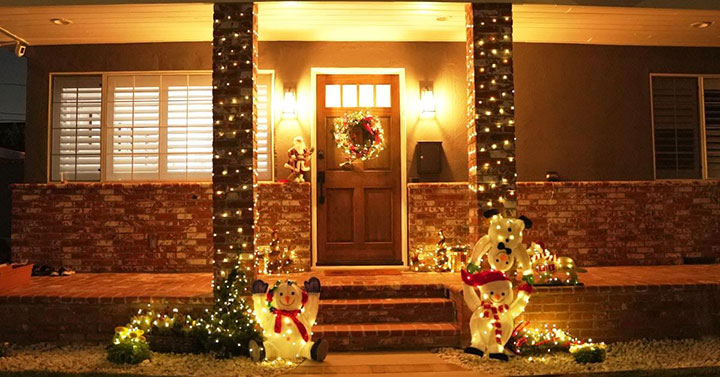 2. Perfect Holiday Light
Starbright has 8 beautiful lighting modes to help you celebrate the holidays (and look great year-round!). With the press of a button you have your choice of waves, combination, fading, fireflies, chasing, twinkle, fading slowly, and steady-on.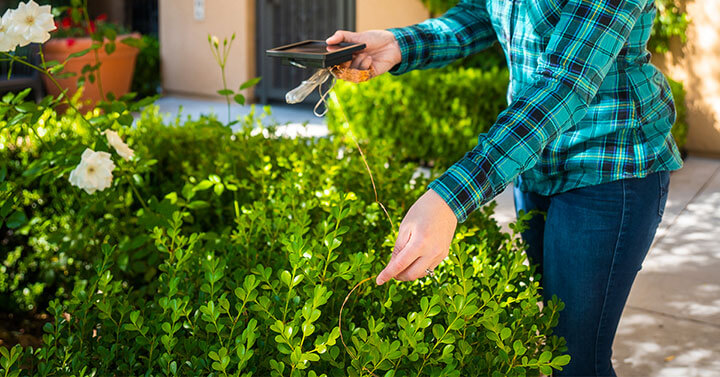 3. Easy DIY Setup
No need to run an extension cord through your yard and spend hours on setup. Starbright can be setup in just a few minutes! Just stake the solar panel into the ground and string the lights anywhere you want. Then when the sun sets, sit back and enjoy the beautiful light!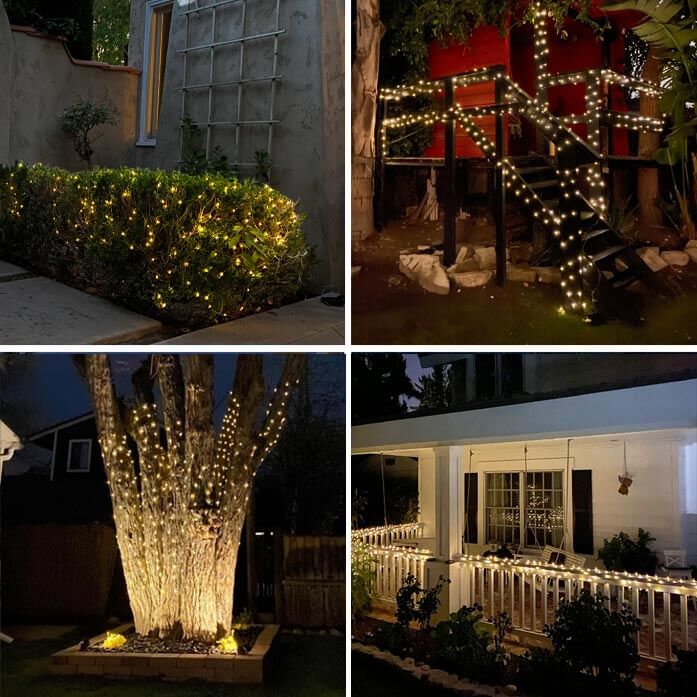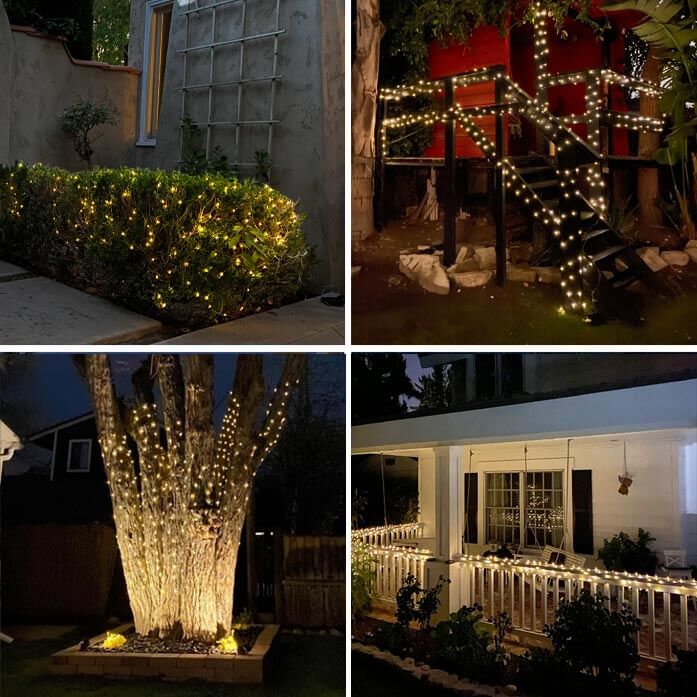 4. Use Starbright Anywhere
Just find a place for the solar panel to charge during the day. (Ground stakes are included with every Starbright) Then string the gorgeous lights anywhere you want: Gardens, Porches, Trees, Bushes, Fences and more!
5. Make Your Home Stand Out
Neighborhoods are often filled with boring and dull yard lighting. Starbright's unique "golden glow" will give your home a unique look that turns heads. Homeowners say Starbright is an easy way to quickly upgrade your homes curb appeal.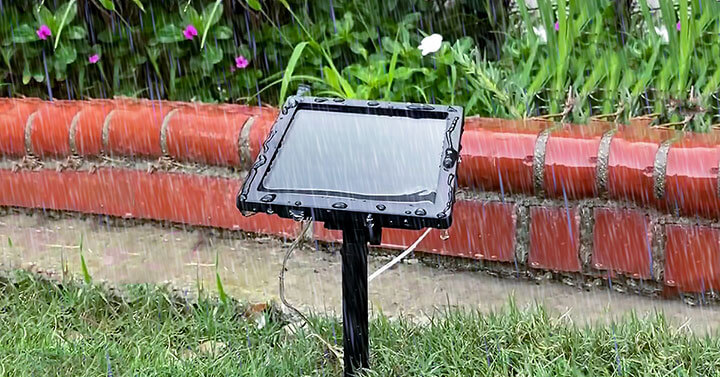 6. Durable and Perfect For Outdoor Use
Starbright was designed with durable and water-resistant housing so it can withstand the elements in almost all yards. Just stake them in and never worry about taking them in when it rains!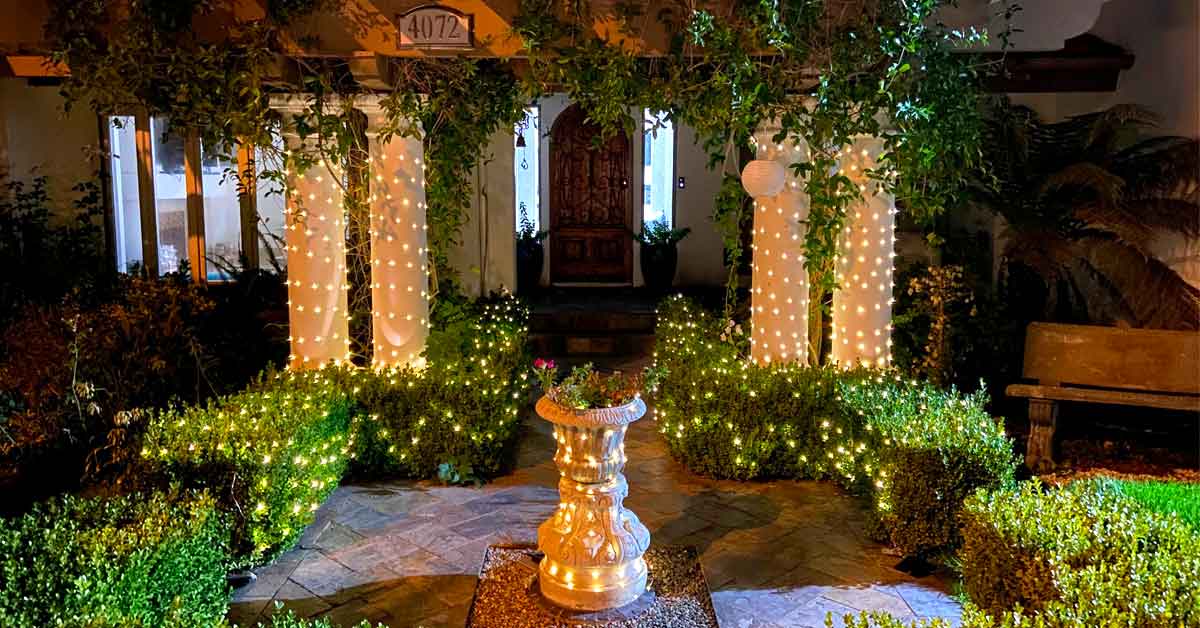 7. 150 Lights on Each String
Each Starbright has 150 LED bulbs evenly spaced out over 155 ft of thin (but tough) copper wire. You can run up walls, around trees and poles, along stairs, and they still stay in one piece. All you have to do is get creative and Starbright will give you hours of mesmerizing light.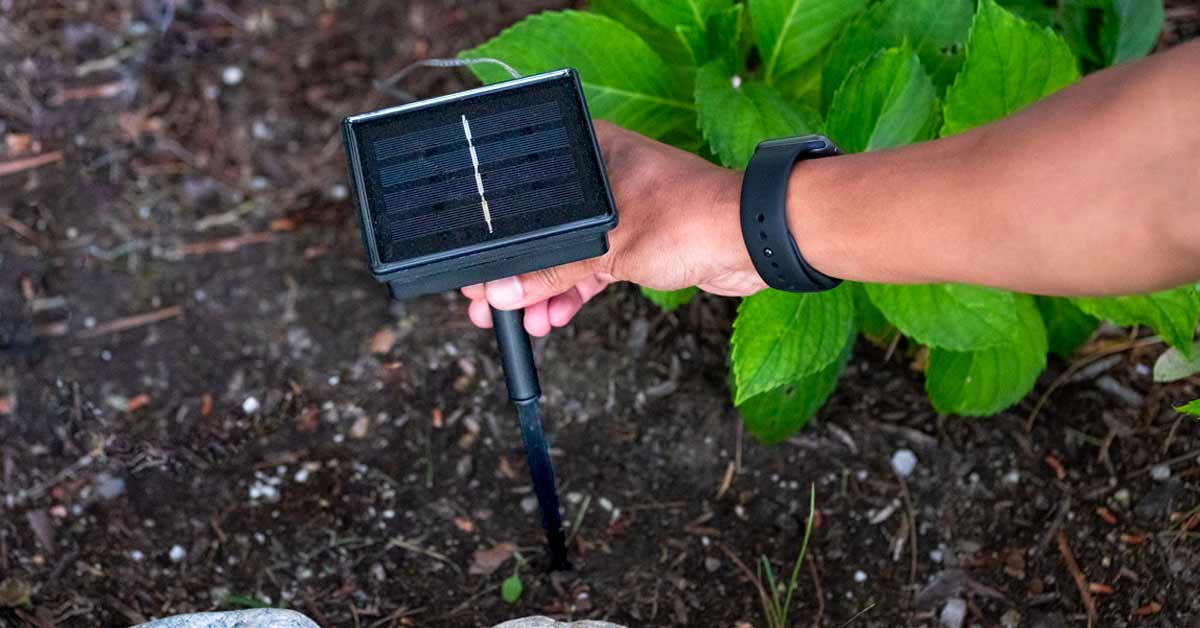 8. Saves You Money
Starbright is 100% solar-powered and requires ZERO paid electricity. You can rest easy knowing your home is being fill with stunning light and your bank account isn't being drained.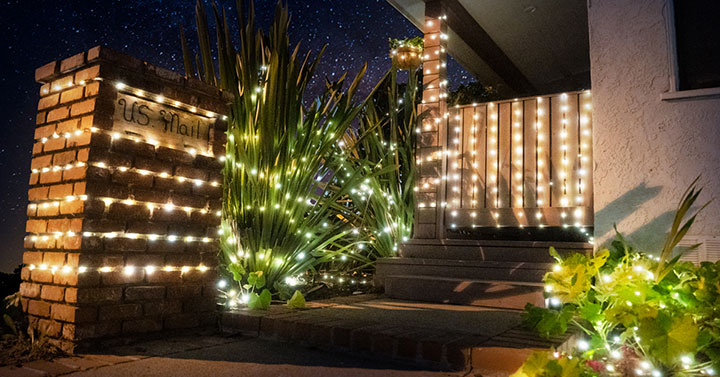 9. Automatic ON/OFF
It's easy to forget to turn on and off outdoor lights. No worries. The finely-tuned sensors know when it's night time and will activate automatically. That way, if you forget to turn them on, it's all good. Just look out your window and enjoy your home's new "fairy tale" look.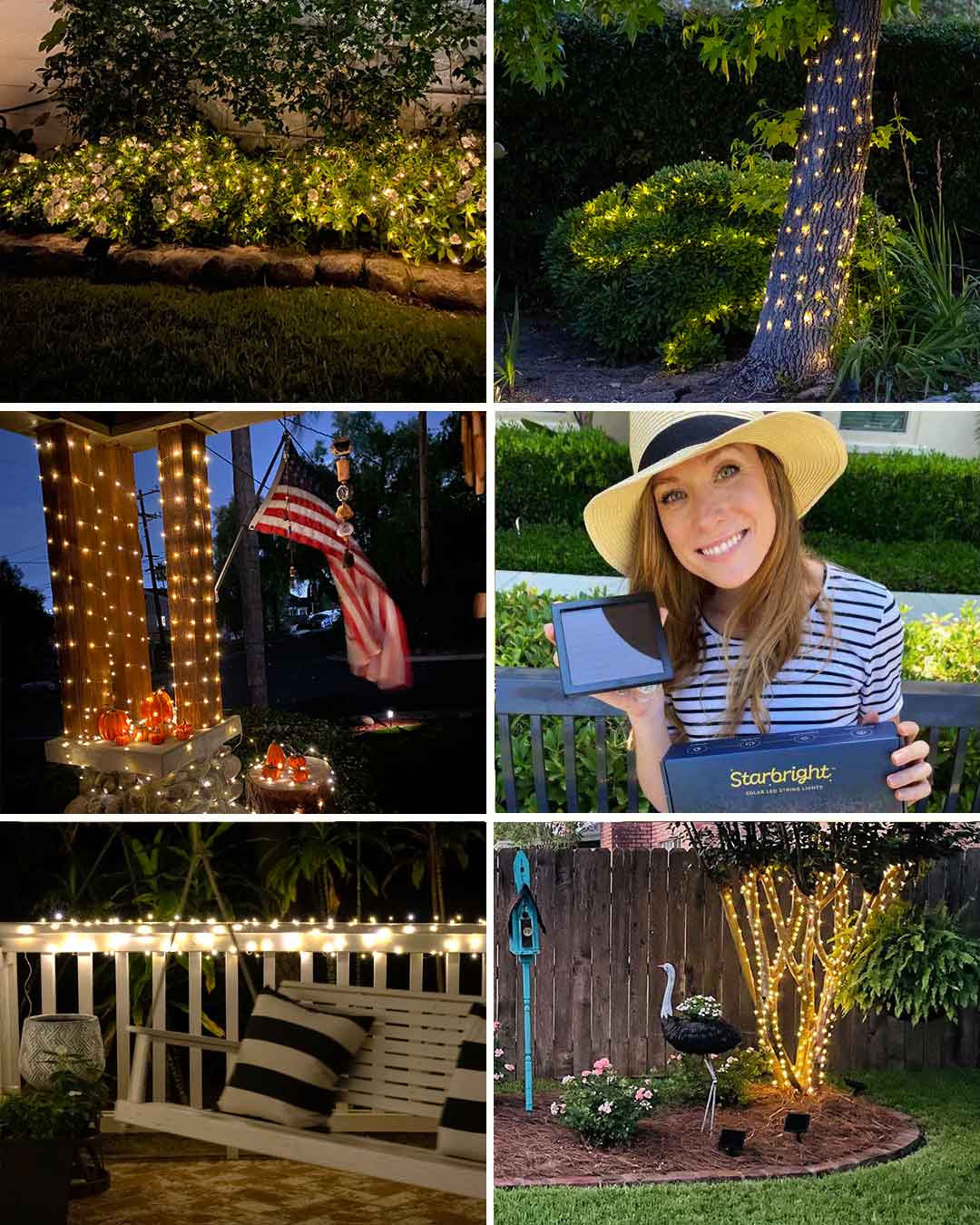 10. Thousands of Homeowners Love Starbright
Starbright is taking America by storm. This holiday season, thousands are lighting up their homes with impressive LED solar powered light. First, we have JE who says, "Love these! I've had one set on my small Japanese maple for almost 3 years". We're not surprised to hear this. Especially when Vineet tells us, "I like the length of the lights. It covers my whole wall nicely and gives a nice happy and jolly touch…"